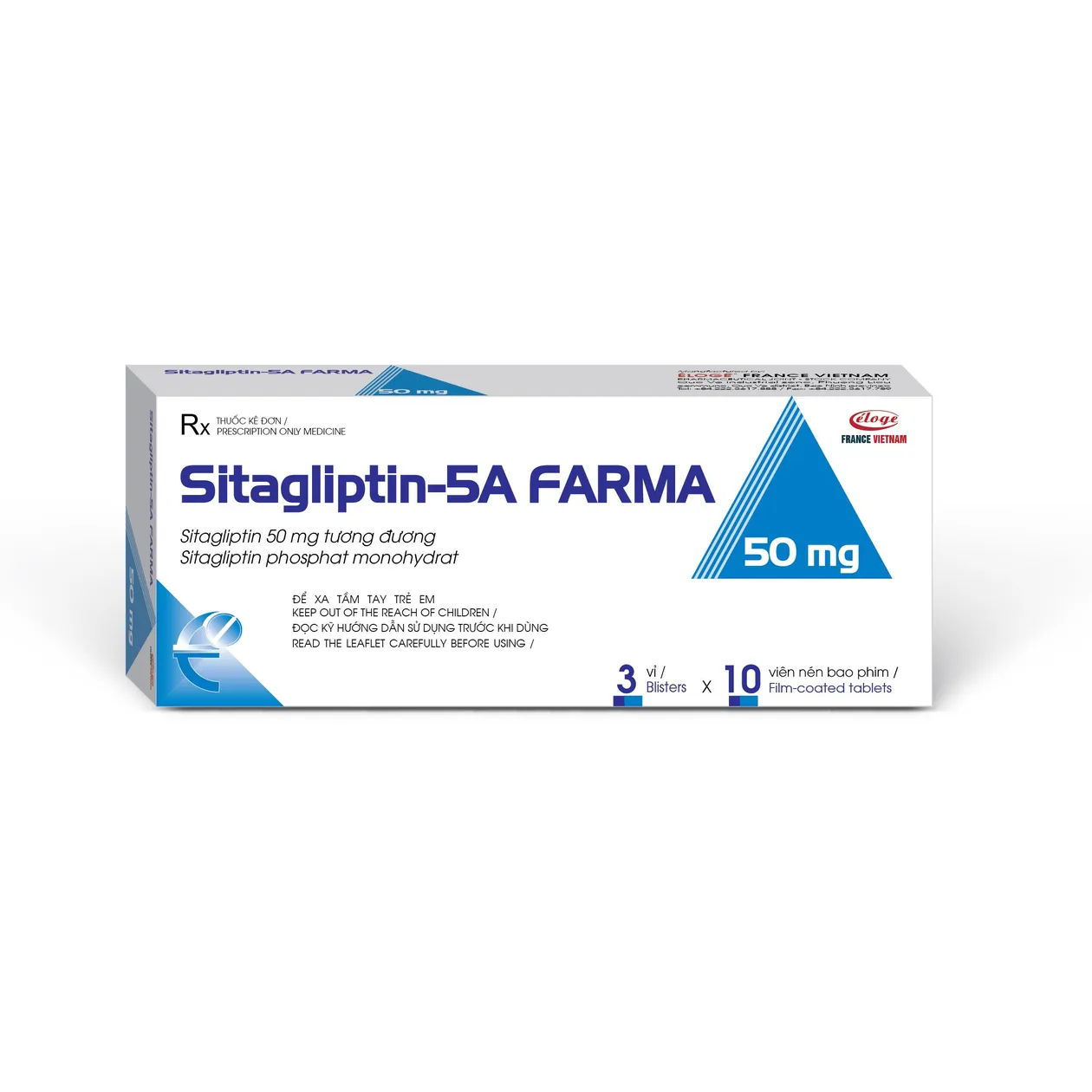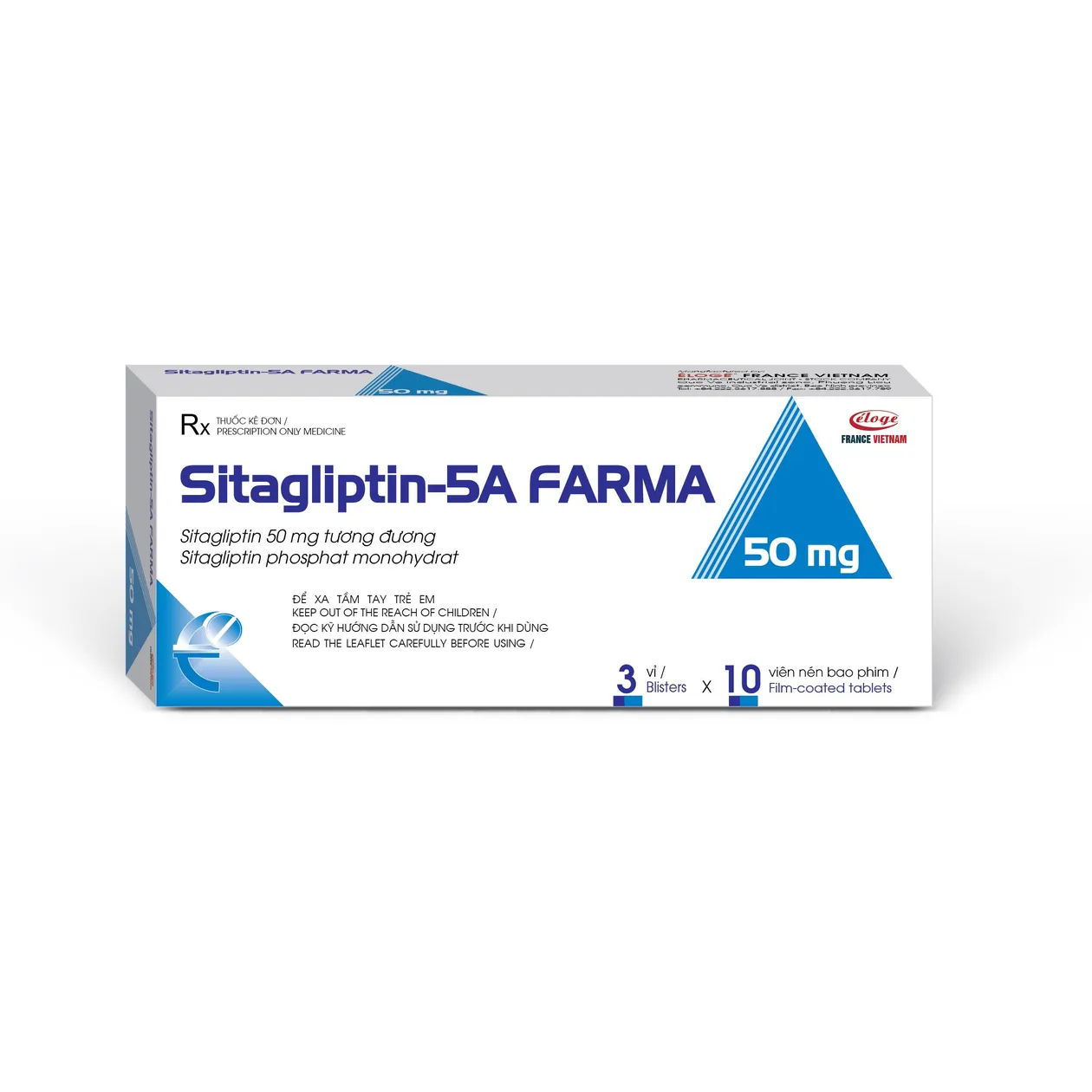 Sitagliptin-5A FARMA 50mg
Description
Each Sitagliptin-5A FARMA 50 mg film-coated tablet contains:
Active ingredient: Sitagliptin (as Sitagliptin phosphate monohydrate)                  50 mg
INDICATION:
Sitagliptin indicated as a prescription medication used with a proper diet and exercise program and possibly with other medications to control high blood sugar. It is used in people with type 2 diabetes. Controlling high blood sugar helps prevent kidney damage, blindness, nerve problems, loss of limbs, and sexual function problems. Proper control of diabetes may also lessen your risk of a heart attack or stroke.
Sitagliptin is an anti-diabetic drug that works by increasing levels of natural substances called incretins. Incretins help to control blood sugar by increasing insulin release, especially after a meal. They also decrease the amount of sugar your liver makes.